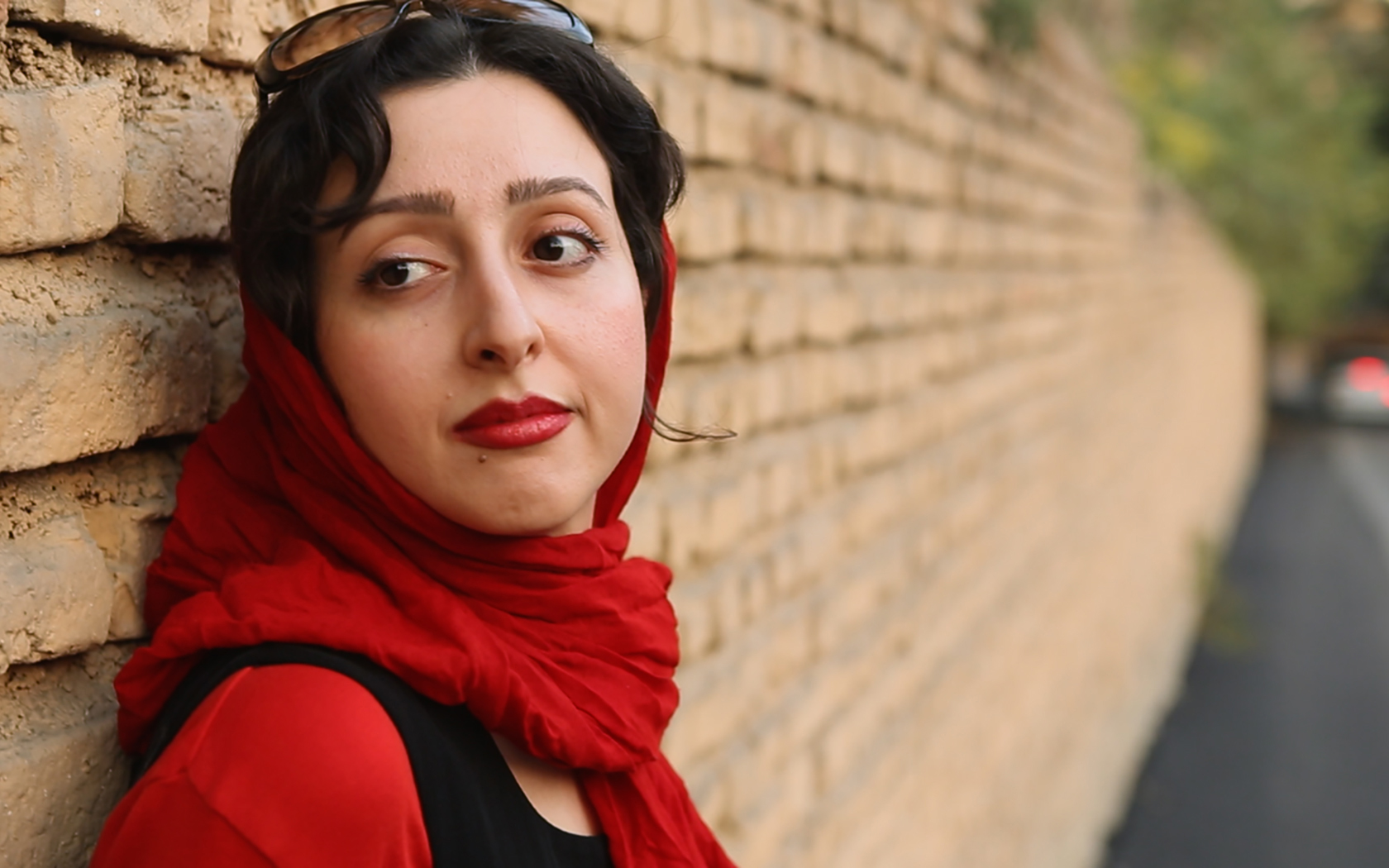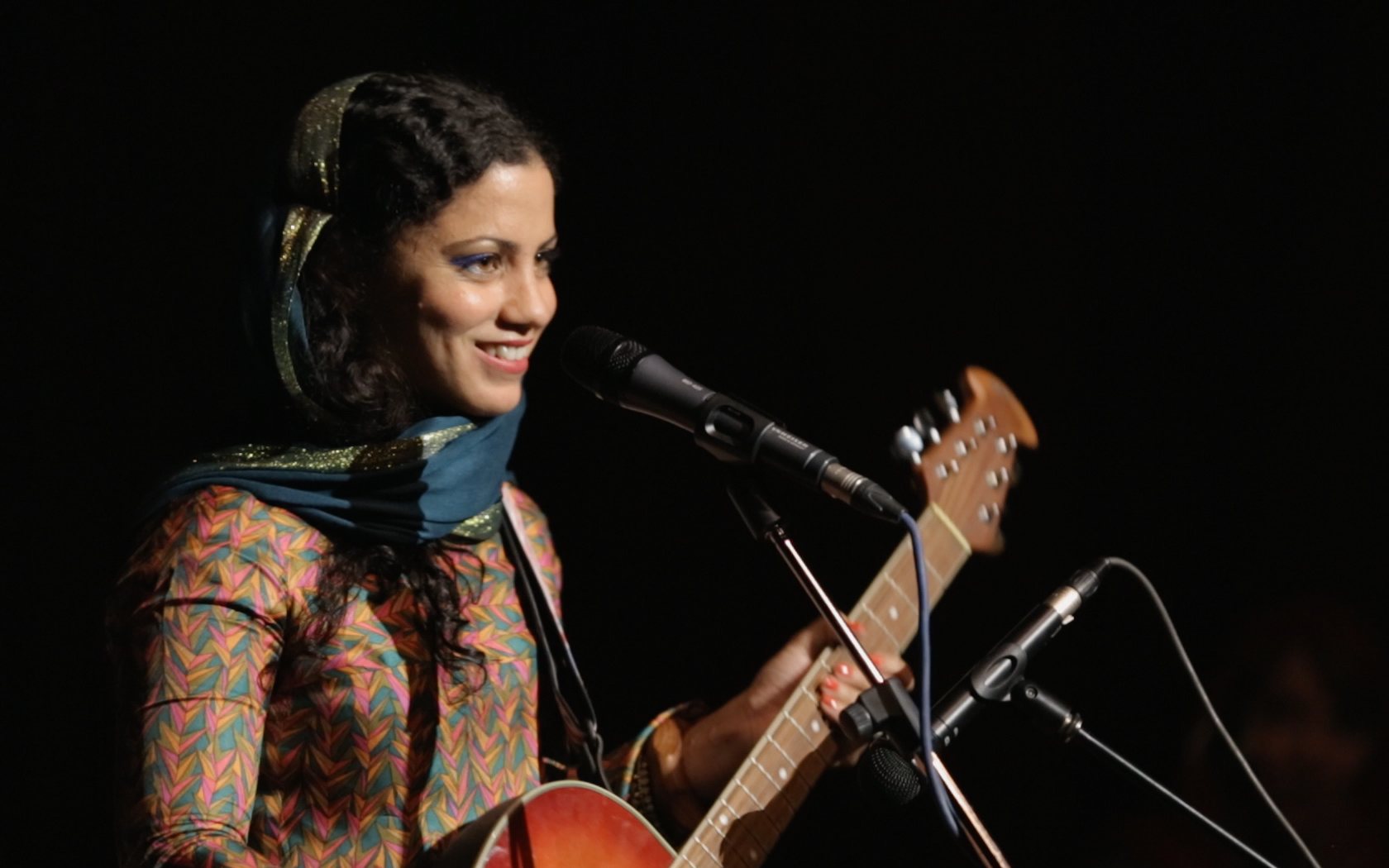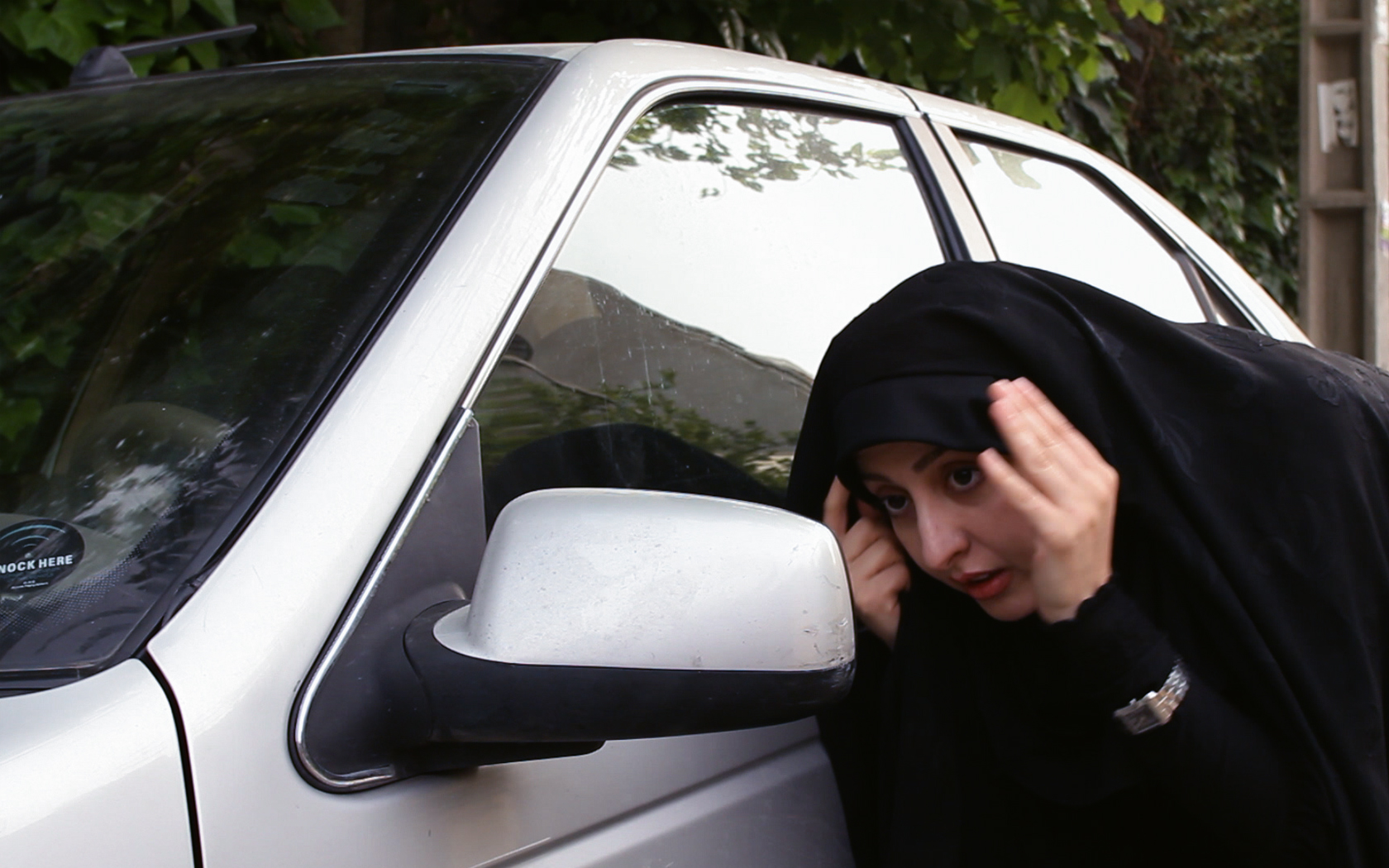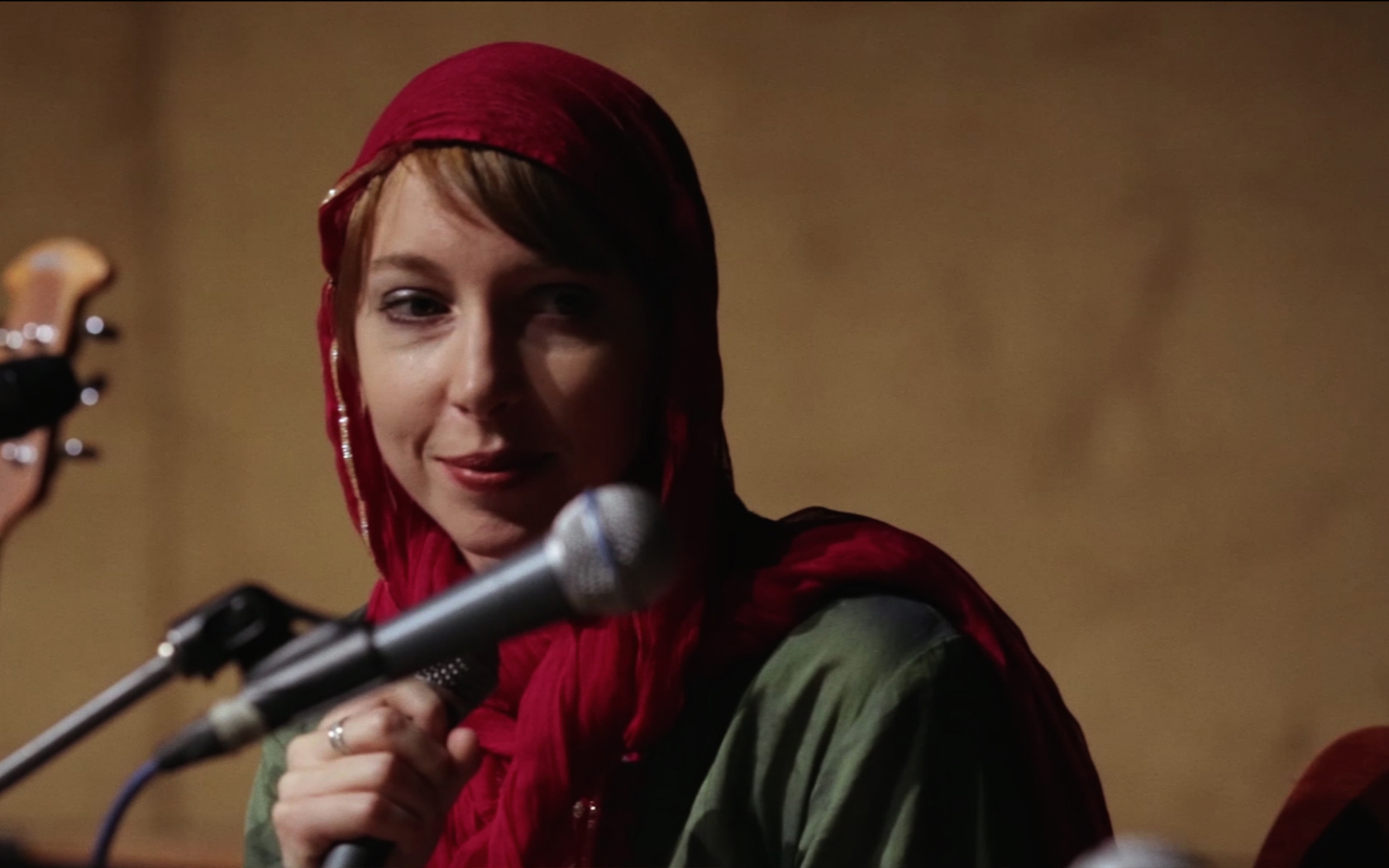 ---
---
No Lands Somg is nominated for the German Filmpreis 2017 in the documentary section.
---
---
No Lands Song - Cinama-Tour
*So 26.03.17  – 11:00 am  – München – Arena Kino
Fr 31.03.17  –  05:30 pm  –  BERLIN – MEET kino@ Hackesche Höfe Kino
*So 02.04.17  – 12:00 am  – Dortmund – sweet sixteen
*Di 04.04.17  – 7:30 pm  – Neustrelitz – Kachelofenfabrik
*Mi 05.04.17  – 7:00 pm  – Köln – Odeon Kino
*Fr 07.04.17  – 8:30 pm  – Frankfurt/Main – Orfeos Erben
*So 09.04.17  – 11:00 am  – Hamburg – Abaton
*So 09.04.17 – 12:00 am  – Paderborn – Cineplex (Film talk with producer Rouven Rech)
Do 13.04.17  –  09:00 am  –  BERLIN – Sputnik
* Free admission for members of the German Film Academy. Ayat Najafi will be present at all dates.
---
No Lands Song on DVD
---
No Lands Song - Press Picture
Synopsis
In Iran, since the revolution of 1979, women are no longer allowed to sing in public as soloists – at least in front of men.
Defying censorship and taboos, the young composer Sara Najafi is determined to organize an official concert for solo female singers. In order to support their fight, Sara and the Iranian singers, Parvin Namazi and Sayeh Sodeyfi, invite three female singers from Paris, Elise Caron, Jeanne Cherhal and Emel Mathlouthi, to join them in Tehran and collaborate on their musical project, re-opening a musical bridge between France and Iran.
But are they going to succeed and finally be gathered in Tehran, sing freely, side-by-side, in front of a mixed audience and without restrictions, and to open a door towards a new freedom of female voice in Iran?
---
Torero Film: Rouven Rech & Teresa Renn
HANFGARN & UFER: Gunter Hanfgarn
CHAZ Productions: Anne Grange
Al Jazeera: Dominique Young
ILLUMINA Films: Robin Brinster
Medienboard Berlin-Brandenburg
MFG Filmförderung Baden-Württemberg
Kuratorium junger deutscher Film
Centre national du cin.ma et de l'image anim.e SACEM
Institut Francais – Ministère des Affaires Étrangères
TV5 Monde
Montrèal World Film Festival – August 2014
Awards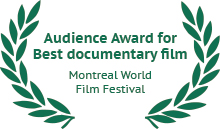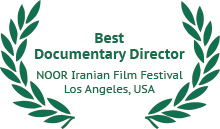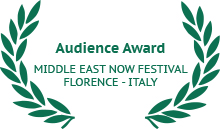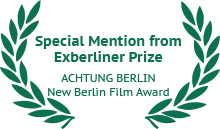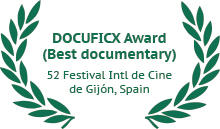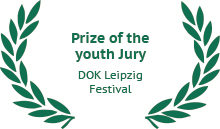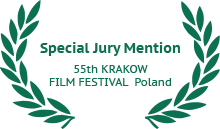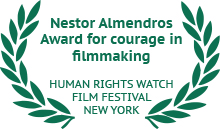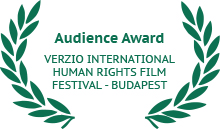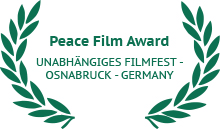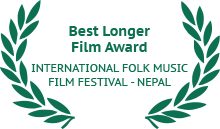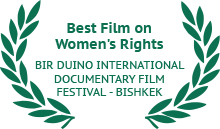 Festivals
Festival of Iranian Films
PRAGUE – CZECH REPUBLIC
Saturday Jan. 14, 20:45
Kino Svetozor (Small Hall)
More Info >>
Festival Cinéma(s) d'Iran (rerun)
AUBERVILLIERS – FRANCE
Thursday Dec. 17 @ Le Studio, Aubervilliers
---
Berliner Philharmonie – BERLIN – GERMANY
Wednesday Jan. 13, 18:00
Berliner Philharmonie
More Info >>
BIR DUINO INTERNATIONAL DOCUMENTARY FILM FESTIVAL
BISHKEK – KYRGYZSTAN
Sunday Dec. 13, 10:00 @ National Library of the KR
---
8ème Festival International du Film des Droits de l'Homme de Gironde
Friday Jan. 8, inaugural evening, 20:30
Cinéma Jean Eustache, Pessac, France
Festival Toiles sur Toile
CLICHY-SOUS-BOIS – FRANCE
Friday Dec. 11 – opening night, 20:30
Fontaine aux Images, Clichy-sous-Bois
---
Press
NO LAND'S SONG ist ein Dokumentarfilm, der alles mitbringt, was man sich als Zuschauer im Kino wünscht: Eine Story mit klarem Ziel, Höhen und Tiefen, Rückschlägen und Glücks-momenten. Eine sympathische Protagonistin, um die sich nach und nach eine bunte Schar von Mitstreitern sammelt, die den Film durch ihre Eigenheiten bereichern und denen der Film genug Raum gibt, dass jeder einzelne auch als Individuum zur Geltung kommt. Zusammen bilden sie schließlich eine eingeschworene Gruppe, die für ihren Auftritt kämpft.
Es ist dieser Mut und diese Bereitschaft, bis zum Äußersten zu gehen, die in jeder Minute des Films spürbar ist. (…) Dazu erklingen immer wieder wunderschöne Melodien, eine Mischung aus traditionellen Weisen und neuen Kompositionen von Sara und anderen iranischen Künstlerinnen, die in ihrer Kraft und Stärke zu Tränen rühren. Und die zeigen, dass die Musik in ihrer Schönheit ein Geschenk für jeden Menschen ist. Unabhängig von Kultur und Geschlecht.
A hauntingly beautiful Iranian melody broke the silence in the International Film Center theater in New York on June 12, as director Ayat Najafi's NO LAND'S SONG opened. It soon became clear why it had won the Nestor Almendros award for courage in filmmaking: candid in its views about the Iranian government's attitudes toward women, it sears its protagonist's story into the hearts of viewers with a narrative of artistic resistance, humor, friendship, and, ultimately, triumph in a country notorious for denying women's rights.
If Kafka had been transposed to 21st-century Iran, he would have recognised several elements in Sara Najafi's story. The real-life protagonist of the documentary NO LAND'S SONG, she deals with increasingly surreal impositions of authority as she strives to put on a concert featuring only female singers.
Three years ago, the Iranian singer and composer Sara Najafi came up with the idea of hosting a concert in Tehran, her hometown. It was a plan so audacious, it seemed slightly nuts. The concert would be "a festival of the female voice" featuring solo singers – not just Iranians, but artists from France and Tunisia, too. Nothing like it had been attempted in Iran for 35 years: after the Islamic Revolution of 1979, women were banned from singing solo in public.
Director's Note
---
In this film, I want to shed light on the problems faced by a new generation of Iranian musicians. Sara's love of music is the most important element in her everyday life. The concert that she wants to organize for and with her friends, is a group effort to confront ourselves with a dream which could finally become reality.
The role of music in all social and political developments in Iran during the 20th century has been crucial. Music represents and gives voice to the desire of each period in Iran's history. Even though so many female singers have left Iran since the revolution in 1979, many of them still live and work in Iran. The ironic fact that many more young girls attend the music schools than boys is very surprising for me. Why are they learning something considered illegal for them?
The film follows step by step the process of organizing a concert in Tehran by questioning from within the system of censorship in Iran. My film highlights the limits of freedom in my native country by interrogating them head on – in front of the camera. In terms of strategy, we have operated during this long shooting, opposing Sara's determination and "false naivety" to the prohibitions that were opposed to us. We have adopted a "politically correct" posture. This allowed us to film or (secretly) record all stages of Sara's authorization requests and meetings with departmental officials and religious authorities, and to highlight the logic of the censorship operated by the Iranian regime. As the film follows Sara's fight to stage the concert, the film brings the interior, the "logic" of Iranian law to light.
The musical layer of the film is centered on the revolutionary song "Bird of Dawn" (Morq-e Sahar) which singers will try to give a new voice to. This film is also a tribute Qamar, this legendary female singer who, in the '20s, was able to break taboos in Iranian society and free the female voice, this very same fight Sara and her friends have to lead again now. In the 1920s, Qamar had managed to free the voice of women. She passed it from inside to outside, from the private domain where it was confined, to the public world. Her persistence inspired us the desire to challenge our turn to the new government of Iran.
The film focuses on the central character of Sara. The French characters serve as a sort of poignant counterpoint: Between culture shock and artistic solidarity, we experience the voyage to Tehran in the eyes of Elise Caron, Jeanne Cherhal and Emel Mathlouthi, accompanied by three male musicians, who become more and more aware of the reality of female singers as they finally join Sara and participate actively in her fight with Iranian singers Parvin Namazi, Sayeh Sodeyfi and the other Iranian musicians. Here, music acts as the core of female strength fighting with the repression. Singing as the strongest expression of the body is the main enemy of the Islamic republic of Iran.
At the end of our adventure, a door opened for women's voices, the time of an evening, September 19, 2013, in the City Opera of Tehran: but what about tomorrow?
Ayat Najafi
Credits
---
Composer and pianist SARA NAJAFI, sister of the director Ayat Najafi, was born in 1980 in Tehran. We will follow her footsteps during the adventure of NO LAND'S SONG, as she's the main initiator of the concert planned to take place in Tehran. She will be our guide when we meet the people of today's Iran. Sara Najafi started playing piano at the age of four. At the age 12, she entered the Music Conservatory of Tehran, then in 1998 she joined the University of Art and Architecture where she has taught since 2003. She is the first woman to receive a diploma in composition in Iran. She also composed the music for several short films ("Opposite", "A striped dream", "Somewhere on the Land", …) and theatre plays ("The Seagull," "The Night of Companionship). She wrote the soundtrack of the feature film "Zagros", premiered at the International Fajr Film Festival in Tehran in 2006. In 2008, she participated in the Berlinale Talent Campus. She teaches piano and the Orff method of theory and harmony since 1998.
---
PARVIN NAMAZI is one of the great traditional Persian voices of the present age. Born in 1953 in Iran, she began her career at the age of nine as a solo singer for a children's program on Iranian television. She left Iran in 1972 to start her education in Germany. Her career took off in the 1980s when she joined the ensemble "Darvish" in Berlin, where she worked with Hossein Alizadeh, a master of traditional Iranian music, and Mohammad-Reza Lotfi. After 20 years of exile, Parvin returned to Iran in the 1990s to study the traditional folk music of Kurdistan. Her first album "Kurdana" was banned from publication in Iran.
---
Mezzo-soprano SAYEH SODEYFI, born 1979 in Tehran, is studying at Azad University, where she studied Setar. In Armenia at the Yerevan Komitas State Musical conservatory she obtained a Master in classical music. She followed the teaching of Jolieta Nazarian, Aleeda Harotonian, Kambiz Roshanravan Hussein Alizadeh, Mohammadreza Darvishi and Masood Shoari. Since then, she has performed in numerous recitals and festivals in Iran and elsewhere. She currently teaches at the University Karbordi Elmi, the Conservatory of Tehran and various other institutes. She is also a member of the Educational Association of Austrian Embassy and an active composer.
---
Songwriter ELISE CARON is a contemporary singer, equally at home in improvisation and musicals. Until 1990, she gave recitals ranging from Brecht, Sophocles, Shakespeare through Monteverdi, Faure, Debussy, Schoenberg. During this period she met contemporary composers such as Bruno Gillet, Luc Ferrari, Michel Musseau, Jacques Rebotier Frederick Lagnau Albert Marcoeur who also wrote for her. In 1995 she began writing her own songs with the close collaboration of pianist and composer Denis Chouillet, including Songs for little ears in 2000 and Eurydice in 2002. She worked with John Greaves, Yves Robert, JeanXR.my Gu.don Lucas Gillet, Eric Watson, Edward Perraud, … She also reappeared in cinema in 2008, after seeing her in the lead role of Molotov Cocktail by Diane Kurys in 1979, or heard as a voice lining Virginie Ledoyen in Jeanne and the Perfect Boy in 1998. In 2010 she won the Victoire award as the best jazz singer of the year. She is currently working on two new albums … Elise Caron on Facebook >>
---
JEANNE CHERHAL spent her childhood in the countryside of Nantes before she decided to move to Paris, dreaming of becoming a ballet dancer. Her career really started with the release of her studio album Twelve times a year, where she finally developped her style and imagination. In March 2005, she was awarded the Victoires de la Musique as the best newcomer of the year. In the course of 2006, the singer surprised with her beautiful album Offering Water, in which the artist indulges more ambition and depth. In March 2010, Jeanne Cherhal changed the record label and released the album Charade chez Barclay. In 2014, she released a new album, History of J. marked by her encounter with the world of V.ronique Sanson – http://www.jeannecherhal.fr
---
EMEL MATHLOUTHI, dedicated Tunisian singer and composer, impressed in the first edition of the Prix RMC Middle East in 2006 where she was a finalist. With her outstanding vocal qualities, her mesmerizing style, sometimes lyrical, she managed to paint a world in a most singular and unusual way, her inspiration is ranging from the saline water of her roots up to electro-eclectic sounds. The combination of different musical universes with its many sources of inspiration led to the birth of an original repertoire ranging from Arabic music, electro and psychedelic rock. Following the success of her first album, Kelmti Horra (World Village), she is currently working on a new album, where she demonstrated an amazing musical variety. http://emelmathlouthi.com
---
Born in Tehran in 1976 and currently living between Berlin and Iran, Ayat Najafi first studied scenography. In 1995, he set up a company for student theater at the University of Tehran, participating in several workshops led by some masters of Iranian theater. He worked on several theatrical productions as director, writer, actor and designer. Since 2000, Ayat Najafi developed his directorial work. In 2003, he founded Arta Atelier, focusing on an interdisciplinary and multimedia approach to theater, and made short experimental and documentary films. In 2005, he participated in the Berlinale Talent Campus with his short film Move It (2004). As a student at the University of Konstanz (2008X 2009), he presented his play Stories of women with mustaches and men in skirts. Lady Tehran, his second theatrical production in Germany with an international team, premiered in Berlin in 2009, followed by Pakistan [Does not] exist. In 2008 he made his first feature documentary, Football Under Cover.
FILMOGRAPHY
Football'Under'Cover,
feature documentary, 2008,
co-director David Assmann,
86 min (cinema) and 52 min (TV), HD,
Production : Flying Moon
• Prix Europa Iris 2009
• Teddy award for Best Documentary – International Film Festival Berlin 2008
• Teddy audience award – International Film Festival Berlin 2008
• Nominated for First Steps Award 2008
• Freedom Award – Outfest 2008, L.A., USA • Audience Award – Pink Apple, 2008
---
Participation
Sara Najafi
Parvin Namazi
Sayeh Sodeyfi
Élise Caron
Jeanne Cherhal
Emel Mathlouthi
The Musicans
Edward Perraud (drums)
Maryam Tajhdeh (tar)
Ali Rahimi (Tombak)
Sébastien Hoog (guitar)
Imed Alibi (percussions)
Ali Kazemian (voice)
Chakad Fesharaki (Kamancheh)
---
Crew
AUTHOR/DIRECTOR Ayat Najafi • IMAGE Koohyar Kalari, Sarah Blum • SOUND Sasan Nakhai, Dana Farzanehpour, Julien Brossier • EDITING Julia Wiedwald, Schokofeh Kamiz • SOUNDDESIGN Oliver Stahn • ORIGINAL MUSIC Sara Najafi, Parvin Namazi, Sèbastien Hoog, Edward Perraud • PREXEXISTING MUSIC Hossein Alizadeh, Élise Caron, Emel Mathlouthi •  PRODUCERS GERMANY Gunter Hanfgarn, Rouven Rech, Teresa Renn • LINE PRODUCER GERMANY Patrick Merkle • PRODUCER FRANCE Anne Grange • WORLD DISTRIBUTOR Robin Brinster, Illumina Films
Contact
Producer

Torero Film is a German production company focused on documentary films. Founded in Berlin in 2005 by Rouven Rech and Teresa Renn, a second office was opened in 2007 in Konstanz.
---
Rouven Rech

Torero Film GbR
Kastanienallee 56
10119 Berlin – Germany
M: : +49 (0)30 55575621-0
---

HANFGARN & UFER, founded in 1991, with headquarter in Berlin and Hamburg, has produced numerous documentaries for German and international channels, widely represented at international festivals and awards, some being released in theaters. Since 2010, Gunter Hanfgarn also develops and produces feature films.
---
Gunter Hanfgarn
HANFGARN & UFER
Apostel-Paulus-Str. 6
10823 Berlin – Germany
T : +49 (0)30 8485 5000
---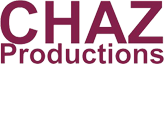 CHAZ Productions, established in 1994, is led by Elisabeth Perez since 1999. CHAZ produced short films by Solveig Anspach, Christine Dory, Brigitte Sy, Rachida Krim, Sandrine Veysset, Mr.jen Karin Albou Valerie Mitteaux, Beryl Peillard,…
Since 2013, two feature films were launched: Max and Lenny by Fred Nicolas and La belle saison by Catherine Corsini, currently filming. As an author and producer specialized in musical films, Anne Grange produced the latest short film by Nicolas Engel at CHAZ Production, as well as La copie de Coralie (Critics Week 2008), a documentary film by Vincent Jaglin on the excesses of the Breton nationalist movement and No Land's Song by Ayat Najafi on the right of women singers in Iran. She is currently developing the first fiction feature by Nicolas Engel, shooting in Ukraine.
---
Elisabeth Perrez
CHAZ Productions
224, rue Saint-Denis
75002 Paris– France
M : +33 (0)9 73 61 02 74
---
Distributer

Robin Brinster
WORLD DISTRIBUTOR
ILLUMINA FILMS
Leidsestraat 106
1017 PG Amsterdam-The Netherlands
T:+31(0)20 624 8395

Marc Wessel
film distributor Germany
Basis-Film Verleih GmbH
Neue Promenade 7 (am Hackeschen Markt)
10178 Berlin
T:+49(0)30 793 46 09

Felix Neunzerling
press agancy
ZOOM Medienfabrik GmbH
Suarezstraße 62
14057 Berlin
T:+49(0)30 3150 68 68
---
Social Media

Annekathrin Otto
GRUEN SCHLAU & PARTNER
c/o Thinkfarm, Oranienstr. 183
10999 Berlin
T: +49 179 205 40 27
Copyright 2016 No Lands Song | All Rights Reserved